6 ATV Rental Tips For Families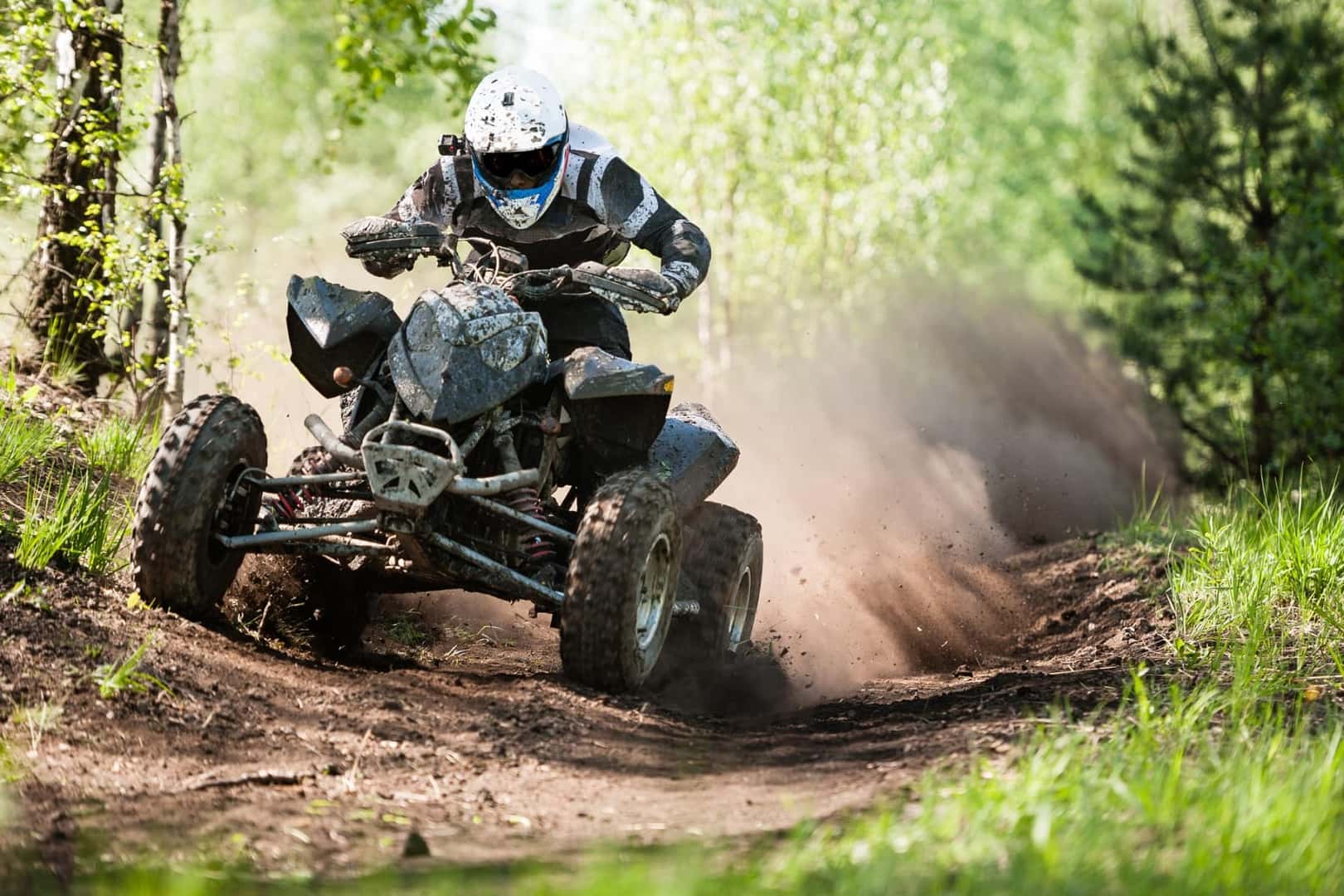 There's nothing quite like spending some quality time with the family over the holidays.
It's a great time to appreciate all the love that you've all been given through each other.
What better way to enjoy this holiday family time than by planning an event you'll all remember for the rest of your lives? One such experience that's bound to make memories is by renting out ATVs for a day or two.
You can all feel the thrill of the holiday season in an entirely different way.
There are a few things you should consider during your ATV rental. Here are several things to get you started.
1. Safety First!
There are many reasons why you might be considering renting ATVs for your family to ride this holiday.
Maybe you have several years of experience riding one and want to get your young ones as interested in it as you are.
Perhaps you've never rented an ATV before and think it would be an exciting way to mix up the family get together in the next few weeks.
Whatever the case might be, you'll want to make sure that anyone riding the ATV(s) you rent are as safe as possible. One such way to ensure that is by seeing if nerf bars are included on the ATV you're renting.
What are "nerf bars," you ask? Nerf bars are a place for you to set your feet comfortable as you ride. They give more support than the one bar footpegs and, in doing so, are a safer option.
Both experienced and inexperienced riders often develop the terrible habit of letting their feet dangle.
However, every time you do that, you risk the highly-treaded back tires grabbing your foot and causing serious foot or leg injuries.
Needless to say, you'll want to avoid that as much as possible, and nerf bars are an exceptional way to do just that!
2. Consider Doing a Tour
One of the best ways to get your entire family on an ATV of their own, but dodge a lot of the costs, is by doing an ATV tour.
There you'll get all the thrill and offroading that you were hoping for and with a trained professional overseeing the process.
Most of these tours ensure getting to run in the mud and explore trails on their first-ever ATV offroading experience. It also ensures as much safety as possible, which is a bonus.
How can you go about finding these? Try searching online to see if there are any ATV tours around your hometown and/or vacation spot.
If not, you may want to plan your next trip around a place that does offer these tours. It's a once in a lifetime experience you won't want to miss out on.
3. Practice for the Big Purchase!
Let's be honest… there's a piece of you that's trying to organize this ATV renting experience to convince your husband or wife to buy an ATV of your own.
Better yet, not only can it convince them that buying an ATV is a good idea. It can convince them that buying a certain brand, model, and year that you're riding is a good idea.
What better way to make a test run than by renting out a four-wheeler for a few days to see if it's the right fit for you?
You'll be making memories with the family and considering a new ATV purchase simultaneously. In other words, you'll be knocking out two birds with one stone.
Does a new ATV seem like too much of an investment? It doesn't have to be. Be sure to explore financing options to find a monthly price you'd be comfortable with.
4. Fight the Urge to "Floor It"
Many people consider renting an ATV as a way to get their hands on a vehicle they can reach top speeds at.
However, you should try to fight the urge to put the pedal to the metal and opt to teach your entire family to take it slow. There's nothing wrong with building up speed in due time.
Make sure everyone's getting the hang of it before reaching a higher speed.
Figuring out how to properly control the four-wheeler and getting used to its throttle may take some time.
5. Wear the Proper Gear
Don't rent an ATV for your family without making sure everyone has the proper gear to ride with it.
You'll want to make sure to have a proper-fitting helmet, gloves, boots, and googles for anyone that's planning to ride. Also, make sure to wear pants and long sleeve clothing.
Not wearing the proper safety gear can result in serious injury and isn't worth the risk.
6. Inspect Your Ride
Even the untrained eye can perform a proper pre-ride ATV eye inspection. Do this every time you're about to take the ATV out for a spin.
Look at things like tires, wires, cables, nerf bars, and the chain for any damage.
Also, be sure to make sure you have plenty of gas. Start the ATV and let it idle for a few seconds. If all sounds well, then you're ready to take off!
Your ATV Rental May Spark a Future Hobby!
What's the last bit of warning before making your ATV rental plans? The fact that you may become obsessed with a new hobby.
When that happens, you'll want to learn as much as possible on how ATVs work and what to keep an eye out for.
Be sure to read this article that can be used as an ATV parts and troubleshooting guide in case you need to make a quick fix while renting.
For more inquiries, please reach out via our contact us page and we'll be happy to assist you further!