Pedal Now, Pay Later? All About Electric Bike Financing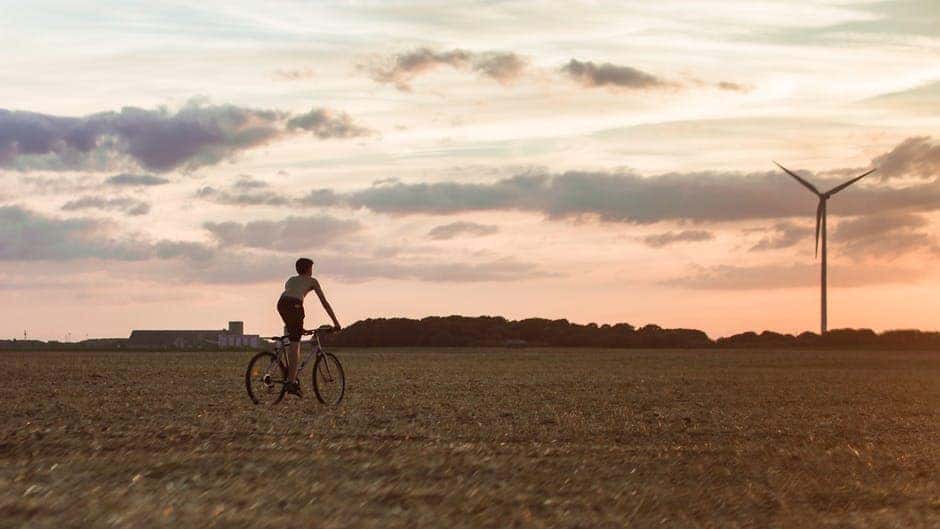 Pedal Now, Pay Later? All About Electric Bike Financing
Electric bikes are becoming more popular and for good reason. They're a no-brainer purchase for anyone looking to look after the environment, save money on fuel costs/public transport, and get a little bit of fitness into their daily life.
Electric bikes are awesome but they can be very costly, especially for top-of-the-range models. Some can even cost tens of thousands of dollars.
Luckily, you can now finance your electric bike to avoid paying the cost upfront.
Electric bike financing allows you to pay for your bike in monthly installments rather than all at once.
You can even use our payment calculator against the cost of the bike to figure out how much your monthly installments will be and work it into your budget.
Read on to find out more about how electric bike financing works and just how much improvement adding an e-bike to your life will add.
The Advantages of Electric Bike Financing
You may be able to afford a low-range electric bike upfront. But you'll simply get more out of a more expensive model. Even if you opt for a cheaper bike, spreading the cost over several months will make the installments barely noticeable.
Electric bikes are beneficial for you in the long term. Here are a few reasons why:
They may save you a lot of money
They become the source of entertainment
They have good travel speed
They have a low charging fee
They have no licensing or insurance requirements (in most states)
Moreover, the advantage with financing plans is that not only will you be able to ride your new eBike within a few days – but our low-interest rates mean you won't be paying a lot of unnecessary costs.
The bike practically pays for itself with the money you save on public transport costs. Your legs will thank you for not having to do all the work on your daily commute too.
Let's take a closer look at some reasons you'll love your newly financed e-bike.
Health Benefits
Although many electric bike models use a throttle, you can still use the pedals. So, riding an e-bike for transportation provides health advantages, not as clearly as when using a traditional bike, but much better than driving or taking the bus.
Yet, when the rider becomes fatigued, a quality e-bike can also power itself completely, allowing even inexperienced and unfit cyclists to utilize an e-bike as a viable mode of transportation for long rides.
Financial Benefits
Aside from being good for one's physical health, an e-bike may also be a good investment because it is less expensive than other modes of transportation.
An e-bike does not require gasoline and is cheap to recharge from a wall socket. Some models even charge through pedalling. You could technically run these models for free.
Compared to a car or motorbike, the above implies that an e-bike is a relatively economical mode of transportation.
Environmental Benefits
An e-bike is a zero-emission mode of transportation, making it far more ecologically beneficial. Most e-bikes charge before usage, so it depends on what kind of power your grid is connected to, but if it's green energy, you have no environmental guilt at all.
If you're going to finance a new e-bike to replace an old one, you need to carefully dispose of the old bike battery to maintain your green status.
How Can I Get a Loan for an Electric Bike?
Finding finance programs in-store that meet your budget and demands might be difficult. Shopping online, on the other hand, makes things a lot easier.
We strongly advise you to look for a good retailer that sells a variety of eBikes and then head over to our finance center to find an appropriate loan.
We have some of the best financing options on the market. You'll be able to afford the eclectic bike of your dreams with a fair loan term and interest rate.
Applying for a financing loan from us is fast and free.
Is there anything more you require?
You don't need anything else but your personal information and facts, plus a small amount of your time. It costs nothing to see if you're a good fit for the financing plan, and the entire procedure is incredibly straightforward.
What are the Requirements for Financing Electric Bike?
All we need from you to get the loan process started is:
Name
Your birthdate
After-tax earnings
Your Social Security Number
Employment details
Vehicle (e-bike) info
That's it! Then one of our team will contact you shortly to talk further and let you know if you're a good fit for our finance options. The acceptance percentage is relatively high, so you shouldn't be too concerned if you are a good fit provided you have a steady income.
How to get an Electric Dirt Bike Finance?
Getting a loan for a dirt bike is comparable to getting a loan for a car. The difference is we have dirt bikes in stock! So you can buy from us directly.
Knowing your credit score will help you better assess finance possibilities, but a dirt bike loan entails typically doesn't differ from our other finance options.
Electric dirt bike finance is also often possible without a preapproval if you're buying from us. If you locate a Motorcross bike that you like in our stock, you may utilize the bike's specifications to apply for dirt bike financing directly for that model.
You may even want to consider refinancing an existing loan with us to pay off a high-interest credit card loan. Contact us to see if we can help with this.
Are Electric Bikes a Good Investment?
Electric bikes are the perfect blend of a hobby and a reliable mode of transport. Whether or not they're a good investment depends on how much you're going to use them.
Financing helps to take some of the guesswork out of this as it's simple to compare the repayments against what you would spend on petrol, car maintenance, or public transport costs for the same period.
Not only is it inexpensive to completely charge an eBike, but you can go even farther by investing in an eBike solar panel charger or just pedalling yourself. So, it's likely you'll find that even with a usually steep upfront cost, an e-bike is well worth the investment.
So, if you've been eyeing an electric bike that you like, but have been put off by the cost, don't waste any more time. Check your monthly expenses against our financing options to find out what works best for you.
Who Qualifies for Bike Financing?
The particular conditions may vary depending on the supplier, but in general, to apply for bike financing, you must:
You must be at least 18 years old.
Be in regular employment, full-time, part-time (16+ hours per week), self-employed, retired and over 50 years old with a pension, or receiving disability allowance.
You must be able to make payments via Direct Debit.
If you've previously had an application denied, there is no reason why you should not resubmit if your circumstances have changed. There's no harm in checking your eligibility.
Circumstances change, and your 'risk level' will be determined using your most recent application information.
How to Apply for Online Financing?
Applying for online financing could not be more straightforward or more accessible. When you buy online, you may apply for finance by selecting the finance option and filling out an online application form. Follow the easy procedures, inputting your personal information as needed, and we'll take care of the rest.
The entire procedure takes only a few minutes and is straightforward and secure. When your loan application is approved, you will get instructions to sign the financial agreement and get an email confirming this information.
Please carefully read the agreement, double-check that all of the facts are right, and then either electronically sign or print and sign the agreement in both boxes. Post the signed agreement to the address on the agreement's covering letter.
Forget Your Worries Just Ride
Electric bike financing doesn't have to be complex. All you have to do is pick a reputable retailer that provides a financing plan (like us) and meet the requirements.
It will not only save you time, but it will also save you energy because you will not have to do all of the hard work yourself. Choose an eBike you prefer, apply for financing, and enjoy your eBike as soon as it comes to your house. get started today.