A Guide to the Different Types of ATVs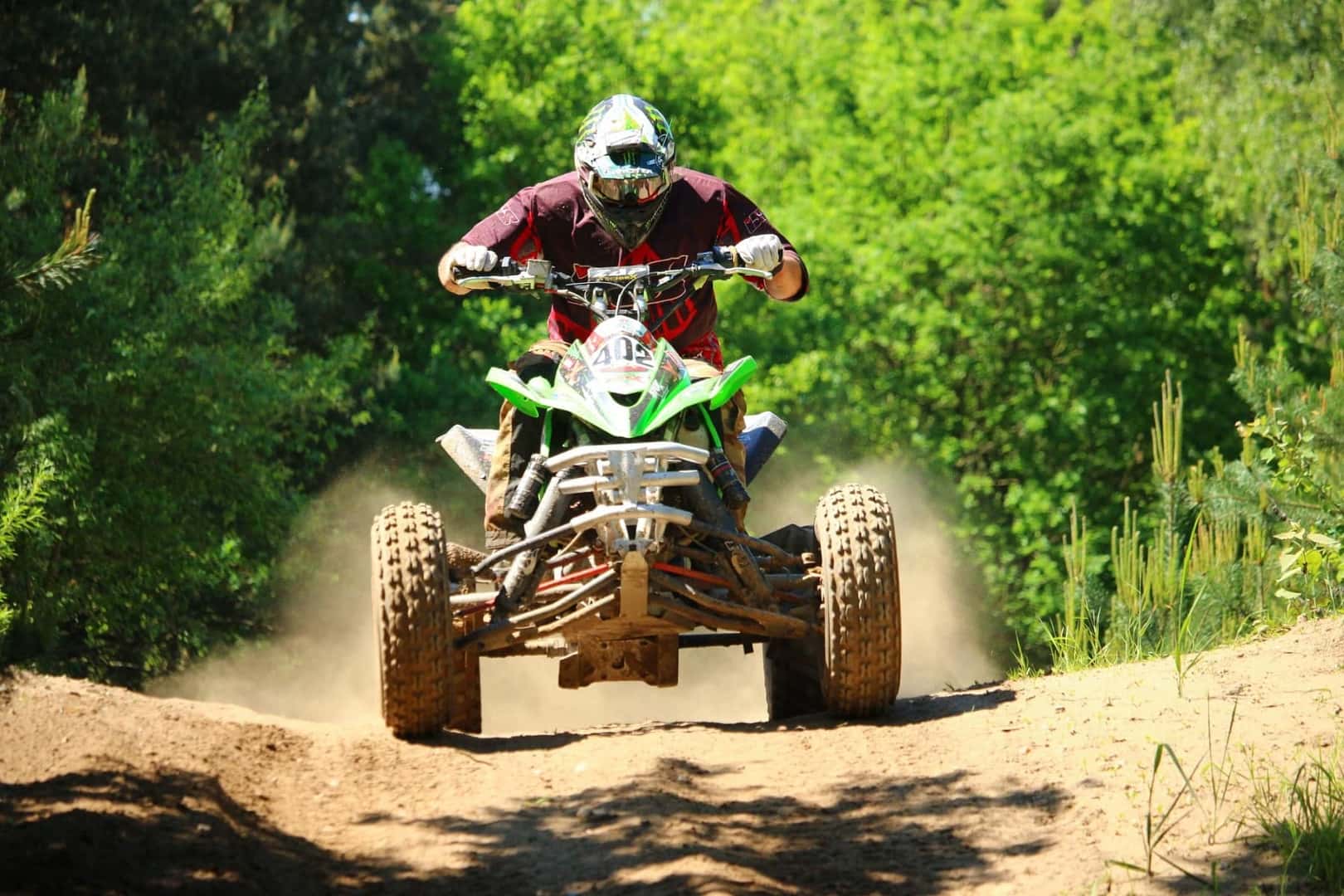 Owning an ATV is something special. Not everyone has one, but those that do know they wouldn't be as happy without it.
Whether you need this machine for fun or for work, there is an option for you! There are types of ATVs for almost any type of activity you would need it for.
With all of the options, how can you know which ATV is the best one for you?
If you need to find out how to select an ATV that will get the job done, check out the information below to help guide your decision.
Types of ATVs: What You Need to Know
Most types of transportation methods, such as cars, boats, or airplanes, have different types and styles that have different functions. When you're looking for the best ATV to purchase, you probably have a specific use for it in mind already.
Using what you need to do with the ATV as a guide, here are some of the types of ATVs that you might want to consider.
Youth Models
As you may suspect, the youth model is generally made for children and teenagers. This is typically a cheaper ATV because it is for children and not adults.
Safety is the name of the game with youth model ATVs. The design for many of these is that the engine will literally shut off if the person falls off of the vehicle. This prevents dragging or being run over as a result of a crash.
The size of a youth model ATV is typically between 50cc to 125cc, so they are not too fast to be unsafe either.
Utility Quads
A utility quad is for difficult work that requires a lot of weight, such as plowing or hauling. It is typically used in commercial settings.
These machines were made popular by people that have agricultural practices or construction sites. In the past, utility quads were often used for hunting, fishing, and camping as well.
The suspension level of these ATVs is not very high, but the engines themselves are quite powerful and can help the ATV go over large rocks and hills.
A utility quad ATV has the engine size between 250cc and 700cc. Choose the engine size you need based on the intended use of the machine.
Entry-Level ATV
Some people think of the entry-level ATV as the youth model that is for adults without experience.
They go a little faster and are a little larger than the youth models, but they are still quite safe and within the same price range. This is the best type for beginners that still are learning what to do on an ATV.
The engine size for an entry-level ATV is between 125cc and 250cc, which means it can go fast depending on your needs.
The automatic transmission in these ATVs is efficient as well. If you want to have a more casual and fun time on your ATV, an entry-level model is likely going to be preferred.
Sport Quads
Sport quads are quick and great for handling. Generally, these are the ATVs that people want when they need to go fast, and they need to be able to get around corners effectively.
An experienced ATV driver is going to be able to go very fast on these machines and generally have a great time!
With excellent shifting skills and exceptional handling in a sport quad, this ATV is quite unique.
The capacity of the sport quad engine will range between 200cc and 400cc.
Utility Sport ATV
A utility sport ATV is something like a combo between the sport quad and the utility quad. They are fast, but also have very powerful engines.
This is one of the most versatile models of ATV because it has many different uses. It can zip around outside, or it can haul something large behind it.
As one of the powerful ATV options out there, the engine capacity for a utility sport ATV is between 250cc and 800cc. With a wide range of engine strength, you can decide just how much power you need.
High-Performance ATVs
These ATVs are some of the finest you can find when you are looking for speed.
The speed and acceleration in a high-performance ATV is the selling point, so if you need to go fast, this is the type of ATV you want.
You can take this machine on sand, rocks, hills, and anything else you can think to drive on because it has a large engine meant for momentum.
These ATVs have an engine size between 350cc and 700cc.
How to Choose the One for You
As you can see, an ATV can come in many different styles. Among each of the aforementioned types of ATVs are a variety of options that come with various features.
Each ATV exists with the idea of specific use in mind, such as racing, hauling, ranching, or recreation.
The most common type of ATV that people buy is the four-wheel style, but there are ATV models that can have as many as double that amount of wheels. Those are larger and can be a better choice for some people.
If you want to be eco-friendly, you have to consider the type of energy source your ATV has to offer as well.
Some ATVs are able to run on batteries, but it depends on the type and model you choose.
Basically, the main thing to consider is what you will use the ATV for and how often you plan to use it. If you want to add extra features, such as power steering or a windshield, that will cost a little extra.
Start Off-Roading Today
There are types of ATVs for a variety of purposes, so figuring out why you need one is the first step. After that, you can start to narrow down your choices a little bit more.
If you're interested in learning more about the best ATV helmets you can find, check out our blog post and see if you can find one to stay safe in the great outdoors.