11 Best Engines for Your Small Boat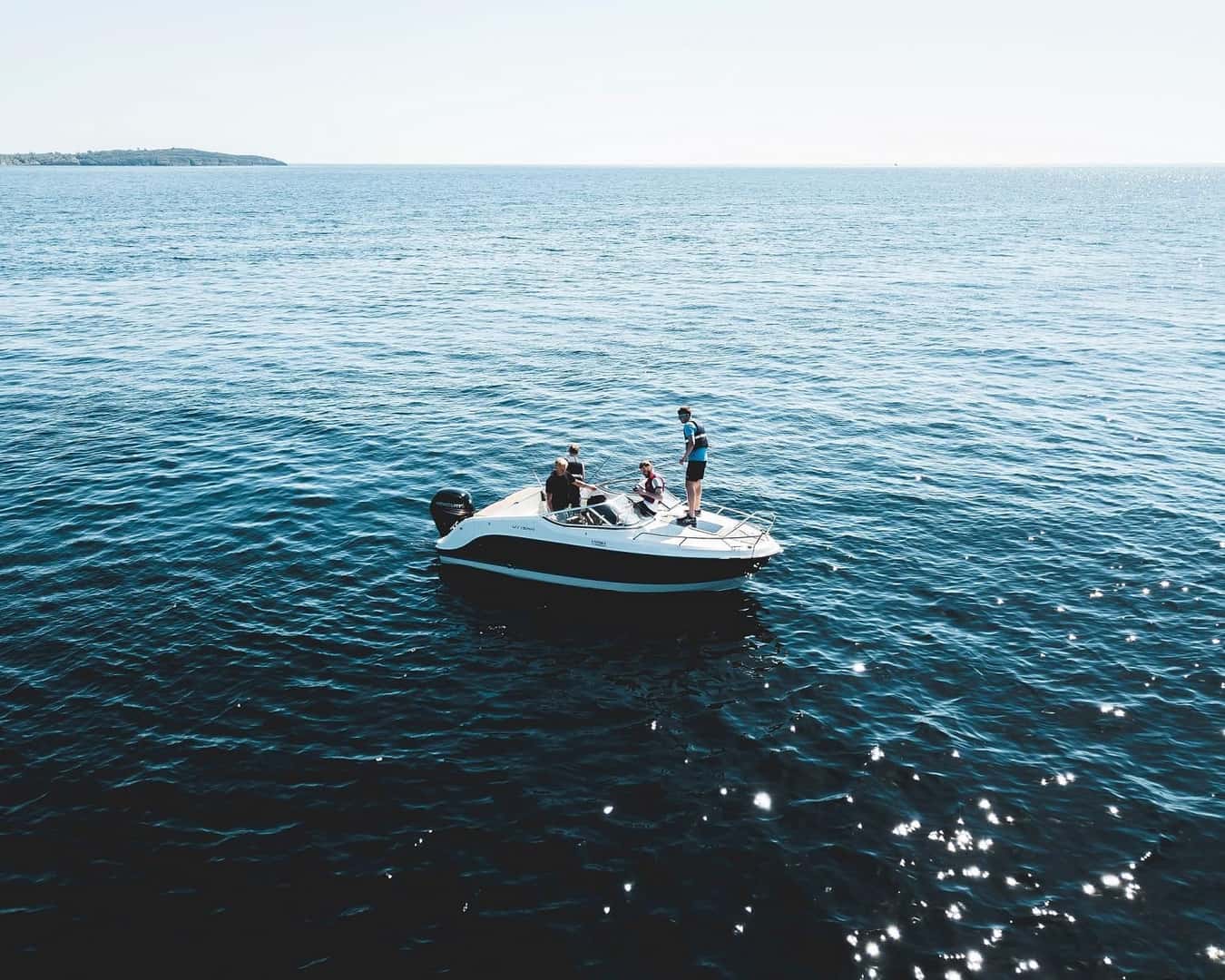 It doesn't matter if you are running twin outboard motors or just one the average marine gasoline engine only lasts 1,500 hours before you need major maintenance or replacement. A diesel marine engine will last three times that at an average of 5,000 hours.
Buying the right marine motor and proper maintenance ensures your small boat engine will last as long as possible. We've done the research for you and compiled a list of the top small boat engines.
1. Mercury Marine
Mercury Marine has one of the largest selections of Mercury outboard motors for sale when it comes to the varying lines of marine motors they offer. We'll start with the Verado line that is known for being designed to use the engine's cooling system to cool the supercharger.
This means less effort to compress air which results in better efficiency and durability. They have also made them lighter making them more competitive in the market.
You can also get Mercury's joystick technology with these motors. This will give you more precise handling and maneuvering.
Mercury's jet-powered engine lineup has four motors that range from 25 to 80 horsepower. The crown jewel is the SportJet that is 200 horsepower.
The SeaPro line is the line of commercial engines and is specially designed with low copper content to prevent corrosion. They also have larger gear casings to give more support and stiff engine mounts.
Finally, to round out the lineup are Mercury's twenty-five outboard four-stroke engines. They range in size from 2.5 to 150 horsepower. Each model has an integrated fuel tank for true portability.
If you are looking for diesel, then the MerCruiser line is for you. There are six different models for you to choose from that have thermostatically optimized closed-coolant systems.
Although not technically new, Mercury has a remanufacturing line that offers rebuilt engines. Everything from long blocks to inboards is offered. This gives you the ability to replace or upgrade your current motor for a fraction of the price of new.
2. Evinrude
Evinrude is doing something that no other marine motor maker is doing, offering colour options. You have over 400 colours combinations to choose from.
It's not all about looks though, Evinrude started from scratch to build their full direct injection motors. The result is an engine that has 20% more torque, 75% lower emissions, and 15% better fuel economy.
It also boasts the longest-running time before any maintenance is required. Depending on your level of use, it could be up to four years.
Their high output lineup features eight motors ranging from 150 to 300 horsepower. The line has the unique claim of being the largest displacement for the lowest weight.
In the two-stroke lineup, there are seven different motors that range from 25 to 90 horsepower. There are also two commercial engines in this lineup.
For those who own pontoon boats, Evinrude has a line of motors specifically designed for you. They feature rubber motor mounts, specially designed gearing, and even larger displacement so you get more torque.
The final line they offer is the portable outboard motors for a small boat. They start at 3.5 and go up to 15 horsepower. There is also one 15 horsepower that is a high output model.
3. Yamaha Marine
Yamaha has broken their marine engine line into four different groups, high power, V MAX SHO, mid power, and portable outboards.
The high power line has fourteen different motors ranging from the 115 jet drive up to the 350 horsepower. The V MAX SHO line has eight different models that feature the "x-shaft".
This feature means Yamaha uses a lightweight composite lower pan and cowling with single-ram power trim. What you end up with is a lighter weight engine with no need for an oil tank.
The Shift Dampener System (SDSTM) is unique to Yamaha Marine. The SDSTM reduces the "cluck" noise you often hear when shifting gears.
The mid-power line has fourteen motors that range in size from 25 to 90 horsepower. Yamaha built them with hi-thrust jet drive technology.
The portable outboards range from 2.5 to 20 horsepower. A part of this line is the E-Tec 15 horsepower kicker. It is the only direct injected kicker engine on the market.
4. Volvo Penta
Volvo is known for releasing innovative engine designs such as the forward facing sterndrive and 364 cubic inch V8-380. They also were able to produce an engine that reduced CO emissions by 95%.
While most of Volvo Penta's motors are on the larger side, they do offer smaller motors perfect for the small boat owner or sailboat.
5. Suzuki Marine
Suzuki as a company has been in business for over 50 years. With that kind of staying power, you can have confidence that Suzuki will be around into the future for possible warranty and maintenance assistance.
Their marine engine model line of four-stroke outboards ranges from 2.5 to 300 horsepower. They also offer a portable fuel injection line that does not have batteries.
These models won the 2014 IBEX Innovation Award for outboard motors. Small boat owners will have increased fuel economy and easier starting.
6. Honda Marine
Honda Marine bases their marine engine building on the same technology that they build their car engines on. You'll find technology like the neodymium magnet flywheel and the Lean Burn Control.
The Lean Burn Control adjusts the air/fuel mixture that is used by the engine. This adjusting is automatically done based on the speed and load.
VTEC technology is also included in every engine to provide a flat torque curve and smoother power delivery. The result is you get the best fuel economy and performance possible from your small boat engine.
There are 20 different four-stroke motors in the Honda Marine lineup. The smallest start at the 2.3 horsepower portable engine.
7. Tohatsu Outboards / Nissan Marine
There are nine models in the Tohatsu portable line. They range in size from 2.5 to 20 horsepower.
The 4, 5, and 6 horsepower models all come with a front mounted shift handle. This is an industry first for these sized engines.
Eight four-stroke models make up the mid-weight line. They have a reputation for being efficient but still well performing. The size range for the mid-weight models is 25 to 90 horsepower.
The largest motors in the Tohatsu lineup are five models that range from 115 to 250 horsepower. These would be overkill for your small boat though.
In total Tohatsu is able to offer a lineup of eighteen different models starting at 2.5 horsepower. They come with a three-year limited warranty.
8. APS
APS, or Advanced Power Sports has a line of nine outboards. All of them are four stroke and range from 2.6 to 25 horsepower. They include a 24-month warranty on every engine.
9. Cummins
Cummins has split ways with MerCruiser and is now partnering with Konrad Marine to make diesel engines. They offer a 480 and 550 horsepower models.
The 550 model is for recreational boaters and comes in a range of six sterndrive options. The 480 horsepower model is rated for recreational and commercial use.
For commercial use, it outperforms other diesel models by having 46% more horsepower and 54% more torque. It outperforms recreational gasoline engines by 37% more horsepower and 120% more torque.
10. Torqeedo
Having been around for over a decade, their grey and orange coloring has become iconic. They were initially doubted as a line of electric motors but have since proven their fourteen model product line is durable and reliable.
The models range in size from a portable 1hp engine to commercial grade 80hp. An inboard electric model as has also been recently added to the line called Deep Blue.
The Deep Blue comes in 40 and 80 horsepower work as shaft or sail drives. You'll also get an insanely good warranty.
After nine years of use, the battery will still have 80% of the original capacity. This applies even if you're using it every day. The lighter models come with solar battery chargers to extend the length of your trips.
All models come with the ability to protect against short circuits, overloading, discharge, and wrong polarity. Torqeedo has brought the world of boating to the lakes and waterways that restrict the use of traditional engines.
11. Lehr
Lehr's product line offers a 2.5, 5, 9.9, and 25 horsepower engines. All of their engines except the 25 hp are propane. The 25 hp engine is electric.
The great thing about propane is that it doesn't pollute the water. There is no ethanol involved.
Lehr engines don't require priming or choke to get started. Plus when the summer season is over, you don't have to worry about winterizing your engine.
The electric motor has a unique internal battery that doesn't require you to have rigging or a battery cluster on your boat. It also comes with a three-year warranty.
Outfit Your Small Boat
When choosing your next small boat engine, it's important to choose one that has the right amount of horsepower, shaft length, and features for your boat.
Volvo is a front-runner with the latest innovations. Companies like Yamaha and Suzuki offer large model lines giving you more opportunity to find what you need.
Torqeedo is perfect for those looking for an environmentally friendly option. While Honda is going to give you all that you expect from a car engine only on the water.
Start shopping for your next small boat today.