Spring Into Fun! 10 Great Things to Do For Outdoor Family Fun This Spring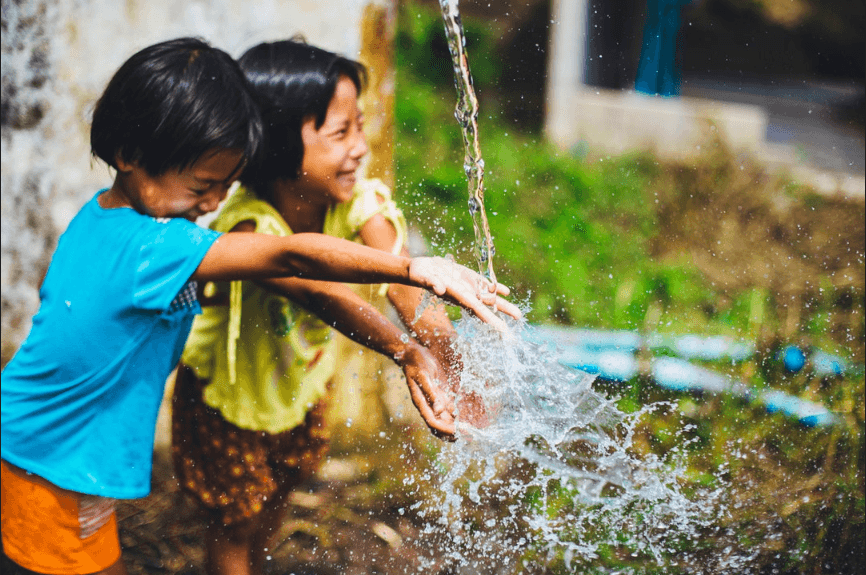 Do you and your family love the outdoors? Can't wait for the heat of summer so your adventures can begin?
Then stop waiting! Spring is here and there's plenty of outdoor family fun amongst the budding trees and fresh green grass.
If you're uncertain what all there is to do, keep reading. We'll help you find all the best activities that your family can enjoy right this very moment!
1. Off-Road Adventure
There's nothing quite as exciting as riding your favorite ATV through rough terrain. Zooming around and racing your family as dirt goes flying by. Flying over bumps and weaving through trees. 
Even better when there's mud thrown into the mix. Getting muddied up while riding is a family fun activity that works best during spring. It's warm enough without being too hot and there's plenty of rich mud everywhere.
If you've never gone off-road riding before, it's an experience everyone needs to try!
2. Camping
Not all family activities need to be big ordeals. Sometimes setting up a little campsite outside in the backyard is enough for a little mini-vacation.
With the campsite so close to home, you're able to escape back into the warmth of the house in case the spring night turns too cold. It brings a new spin of excitement for younger members of the family to go out on an impromptu camping trip.
3. Boating
Spring means it's still a little too cold to go swimming but that doesn't mean you can't enjoy the crystal clear waters. There's something very relaxing about going on a boat ride. Whether it's on a calm lake or the waves of the ocean, it's a luxurious experience and a nice way to get some sun.
Outdoor activities are not always high-adrenaline affairs. Sometimes skimming over the open waters is enough for everyone in the family to enjoy themselves.
4. Scavenger Hunt
Spring brings along a whole assortment of new things to investigate as the world wakes up from winter. Come up with a list of things for everyone to find and then set off to find them.
A scavenger hunt is an underappreciated activity that teaches us about our surroundings. It's also a unique way to host a little family competition.
With the help of a scavenger hunt, you'll never forget to appreciate the natural wonders around us.
5. Hiking
If you're worried that you and your family need a bit more exercise, then hiking is an excellent choice. Not only does it get your muscles going, but it's also a lot of fun.
See new sights and revisit old favorites. Take a closer look at the thawing world around you as you trek across the trails.
You'll want to wear some extra layer to protect yourselves from any potential cool spring air. Something easy to take off and carry with you if you end up too warm in the middle of your journey.
6. Backyard Sports
There are so many different sports to enjoy as a family that it could take you several weekends to get through them all. Football, baseball, volleyball, and field hockey all work great as backyard sports—with a few adjustments, of course! Any sport works with a little imagination and brainstorming.
Plus, if anyone in the family is on a team, playing in the backyard is a great way to practice before the summer season.
7. Horseback Riding
The cool thing about horseback riding is the fact that the experience is catered to you. It ranges from anywhere between a calm ride on the beach to breakneck racing through a grassy field. 
If you put enough effort into it, you'll even form a connection with the horses. It's the perfect way to bond with these beautiful creatures without having to buy that pony young Suzy wants for her birthday. What animal lover wouldn't jump at the chance?
Even if you've never gone horseback riding before, there are plenty of places around that show you the ropes. It would make a cool new skill for the entire family to learn together.
8. Gardening
Spring is all about bringing in new life to the world as winter melts away. What better way to celebrate this than by growing your own garden?
Gardening is a rewarding activity that needs teamwork to flourish. It's a lot of work but as a family, that work gets cut into manageable pieces. Bond with your family and grow some of your favorite fruits and vegetables.
And, at the end of all your hard work, you'll have plenty of fresh foods to enjoy at the next family gathering.
9. Stargazing
Whenever those spring rains take a break, it's a good excuse to get out that telescope from the attic. Stargazing presents a unique mix of relaxation and exciting wonder. And it's a fun learning experience at the same time.
Spend some time finding all the brightest constellations with one another. Figure out the names of the lesser known constellations. Even make up your own!
And who knows, meteor showers and other phenomenon come up from time to time. Share that magical experience with your loved ones.
10. Bonfire
Although the weather is warmer now, it still hasn't quite shrugged off the cold of winter. The perfect way to combat this is by hosting a roaring family bonfire.  
Warm yourselves by the flames while enjoying some tasty treats. Bonfires are cozy and great for telling some spooky ghost stories. It's a bonding experience to sit and relax next to the fire while interacting with one another.
Plus, it's a good way to use up those broken branches from winter.
Let Outdoor Family Fun Begin Early This Year
Most families yearn for the start of summer, but spring has a charm all of its own. There's no reason to wait until summer to start having some outdoor family fun.
Use this list for inspiration to help kick start all of the great adventures you'll have as a family this year. Get started now to make the most of it!
Need some help with your outdoor gear? Contact us today and we'll ensure you're ready for all kinds of activities!